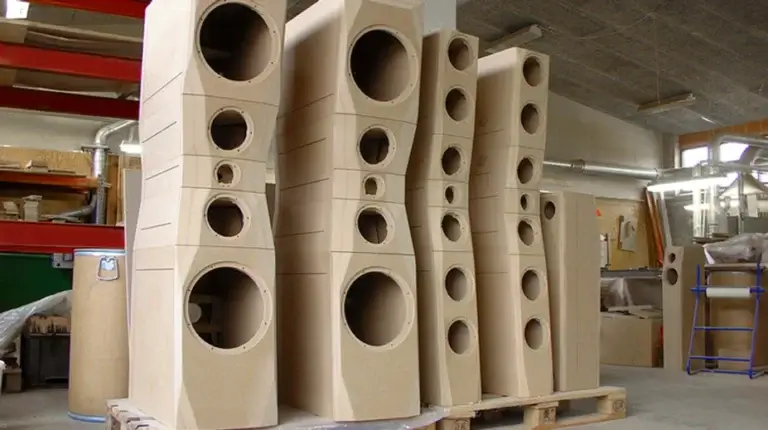 The cabinets for all Peak speakers are produced in house in our own artisan's workshop. This supreme craftmanship is the DNA of Peak speakers originating from the outstanding Danish furniture tradition.
​There are two main criteria for our cabinets:
The first is a construction that eliminates all resonances. In contrast to a musical instrument, where the resonance of the corpus defines the beautiful sound, a speaker cabinet must not have a sound itself. Resonances in speaker cabinets will affect the music reproduction. We put a lot of effort into eliminating resonances to least possible level where the music will not be affected.
Our cabinets are created from numerous layers of HDF affixed with special damping glue to a solid wall thickness above 30mm. Inside the cabinets we use several accurately calculated bracings making the cabinets extremely rigid. Furthermore, all cabinets are covered with a 14mm hard wood and acrylic finish. The extreme weight of Peak Speakers emphasizes these excessive measures.
​The next step to a perfect cabinet is the rigorous finish and final esthetics. We use real hard wood in particular American Walnut as the finishing coat to our cabinets. Here it becomes obvious how thoroughly our artisans perform their skill! The Peak owner can see, feel and even smell this superior quality. The acrylic bar on the side of the speaker completes the timeless and elegant design.
​All together a fully completed Peak cabinet is the perfect environment for our high-performance drive units. They are able to perform with no limitation in dynamics and musical balance presenting you to experience reality.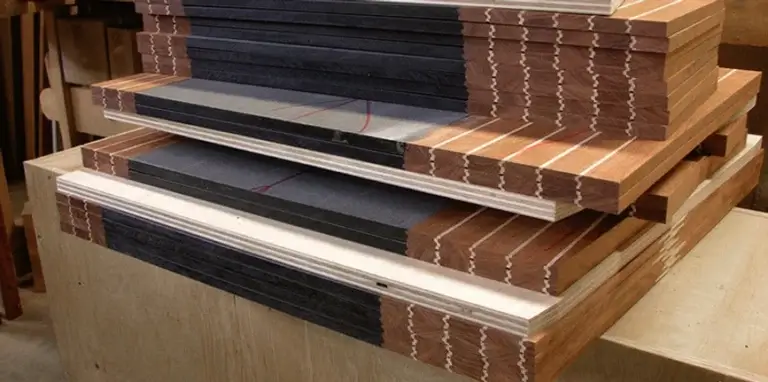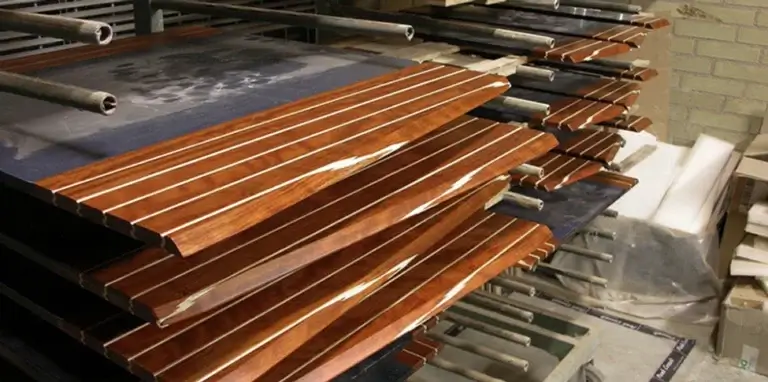 "These cabinets define inert, with the woofers, each midrange driver and the tweeter all having its own individual cabinet made from 1.5 – inch to 3 inch thick HDF board covered by another inch of solid acrylic, with additional resonance supressors milled into the cabinetry. If that weren't enough, there are no parallel surfaces to be found anywhere with these enclosures."