Our handmade drive units are the "beating hearts" of each Peak speaker built. Clearly, we use only the most sophisticated driver technology as regards to magnet technology, basket, voice coil or cone and dome materiel etc. As it is important with unique drivers to various purposes it´s essential that configuration of the driver accentuates the demands for the specific purpose. At Peak speakers we focus intensively on each part and component keeping the vision for the completed product and the overall performance in mind.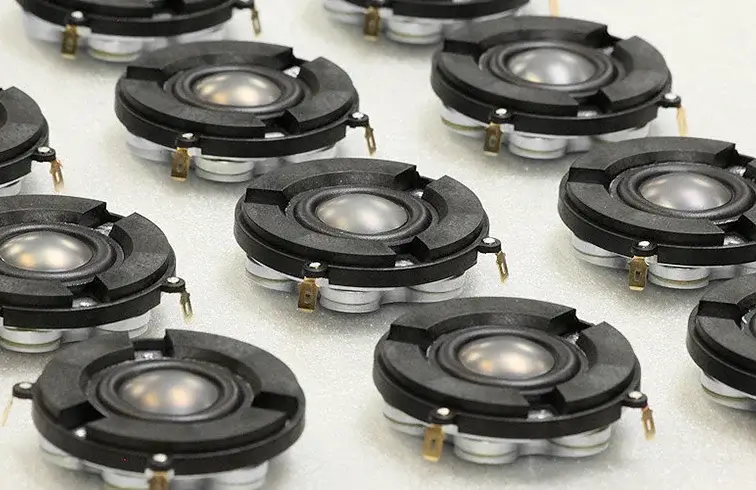 All PEAK speaker systems are designed with a heavily modified 26 mm silk soft dome tweeter as this principle grants the best transient response and the most natural sound. These tweeters are handmade in Denmark and custom build for Peak with highest accuracy available due to cutting edge technology and highly skilled craftsmen. ​
A roll surround and textile dome diaphragm provide a flat frequency response to above 30KHz with outstanding off-axis dispersion.

The unique magnet system consists of 6 neodymium magnets in a precise configuration that is far superior to the performance of traditional motors.
A unique rear chamber eliminates unwanted reflections and resonances.
Each tweeter is matched in pairs within 0,1 dB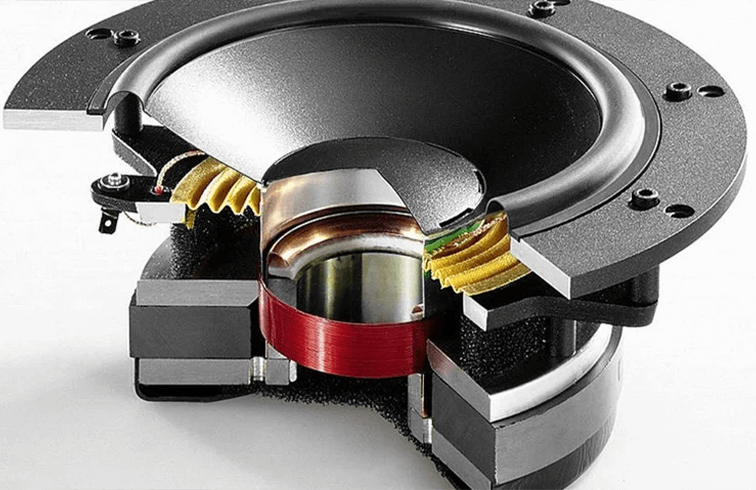 Midrange and the bass drivers
All Midrange and bass drivers in PEAK speakers are tailor made to fit the driver configuration required for each specific model. The drivers are extremely fast and move without any dynamic compression due to the mechanical construction and rear ventilation. These drive units are all hand build in Denmark.
 Unique technologies:
One-piece sandwich molded cone that has no breakups and the ultimate balance in rigidity and damping.

Flow optimized diecast basket with internal magnet system minimalizing basket reflections.

Kapton voice coil with aluminum wire and hexacoil winding technology resulting in capability of high-power handling and minimum weight.