The Sinfonia is a 3-way full-grown floor-standing speaker.
It offers the listener a great music experience in all categories of music.
The custom built 8" woofer in the Sinfonias well damped cabinet guarantees the truereproduction of the lowest organ pipes as well as fast dynamic jazz tracks and mostchallenging modern music. For Sinfonia the unique developed midrange comprises theimportant vocal range and makes the listening to a symphonic orchestra to a breathtakingexperience. A soft dome grants a very smooth and realistic high frequency reproductionwithout any disturbing sharp sounds.
The solid and heavy cabinet is created in a 3-layer 30mm sandwich construction covered bya layer of 14mm solid American walnut. A black acrylic panel polished to piano excellenceon each side gives the speaker an elegant look and reduces resonances. The weight of75 kg underlines how serious the cabinet concept is. One of the key focus points in thePeak speaker technology is to reduce resonances as far as ever possible, cost no object.
Our skilled artisans spend than 80 hours with each set of speakers to ensure the mechanicaland acoustical perfection. As all cabinet are manufactured in Peaks speaker workshop it al-lows a much more detail orientated approach than in an industrial cabinetfactory.Consequent and meticulous development of ultra high-end speakers needs professionalmeasurements as well as countless listening session. Even the most perfect measuredspeaker might not sound good. The human ear can differentiate the smallest distortion,coloration, and phase problem in the music reproduction. In the Peak demo room, we listena lot! The crossover components in Peak speakers are very specific and selected in endlesslistening tests.
The Sinfonia crossover is mounted in the base of the speaker being acoustically isolatedfrom the drivers. Argento terminals assures the perfect connection to the amplifier withoutlimitations. As in all Peak speakers the impedance of the Sinfonia is leveled to a flat curvethus being an easy load allowing your amplifier to show its full potential.Sinfonia is the choice for true music lovers listening to various music genres and choosingspeakers that are second to none in quality and performance.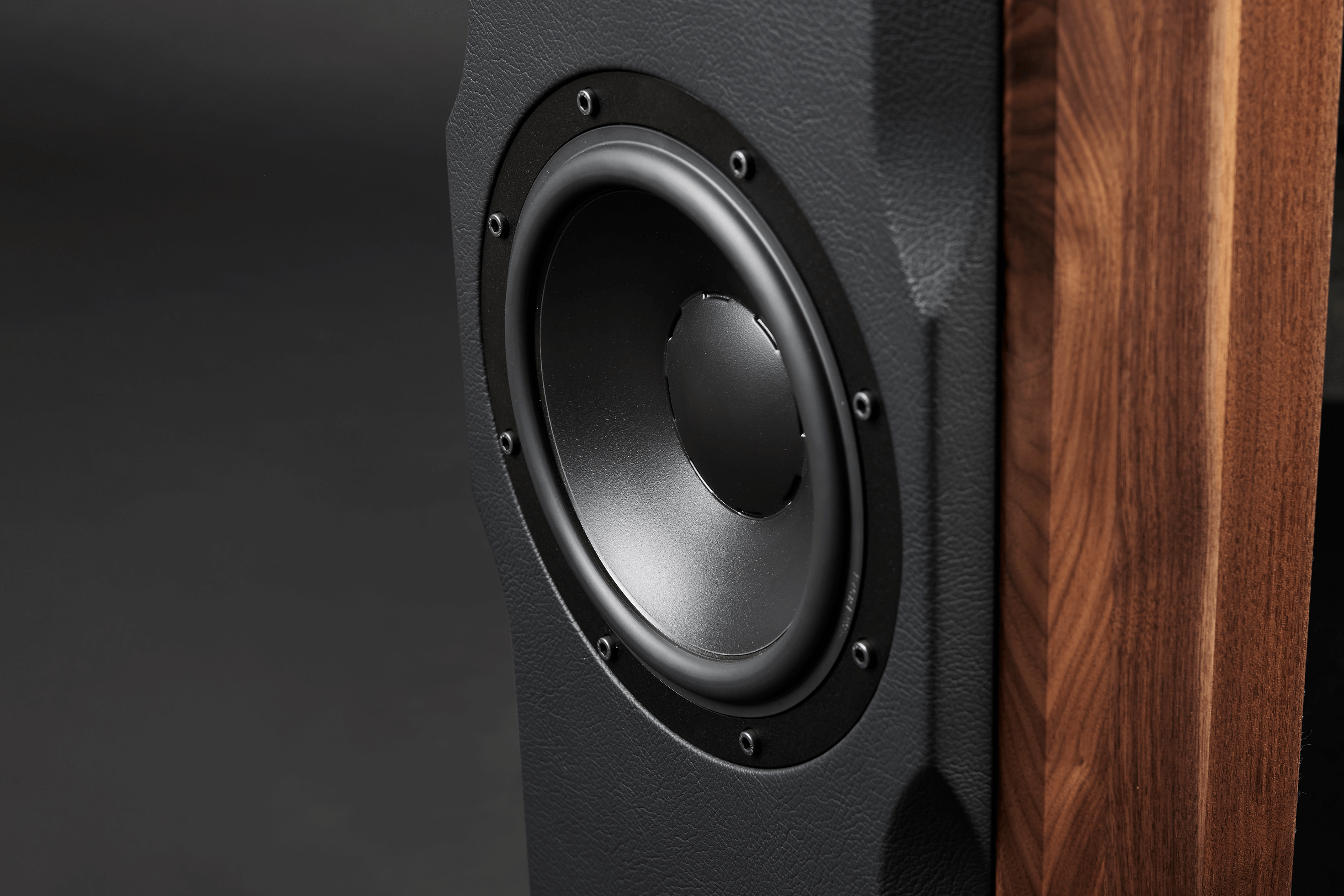 Design: 3-way ported
Crossover Freq: 450 Hz / 3.100 Hz
Frequency range: 25 – 30.000 Hz  -3dB
Sensitivity: 89 dB @ 1 w. / 1 m.
Impedance: 5 ohms +/- 1 ohm, PLIC (peak Linear impedance control)
Dimensions (H X W X D): 114 x 30 x 46 cm
Weight: 78 kg each