The El Diablo is by far the most successful Peak speaker. In 2007, the US magazine Stereophile did an amazing review going in depths with the first version made. The El Diablo has been constantly improved over the years with updated drivers, better cross-over components, new cabinet construction etc. The latest version in 2021 is acomplete redesign of previous versions.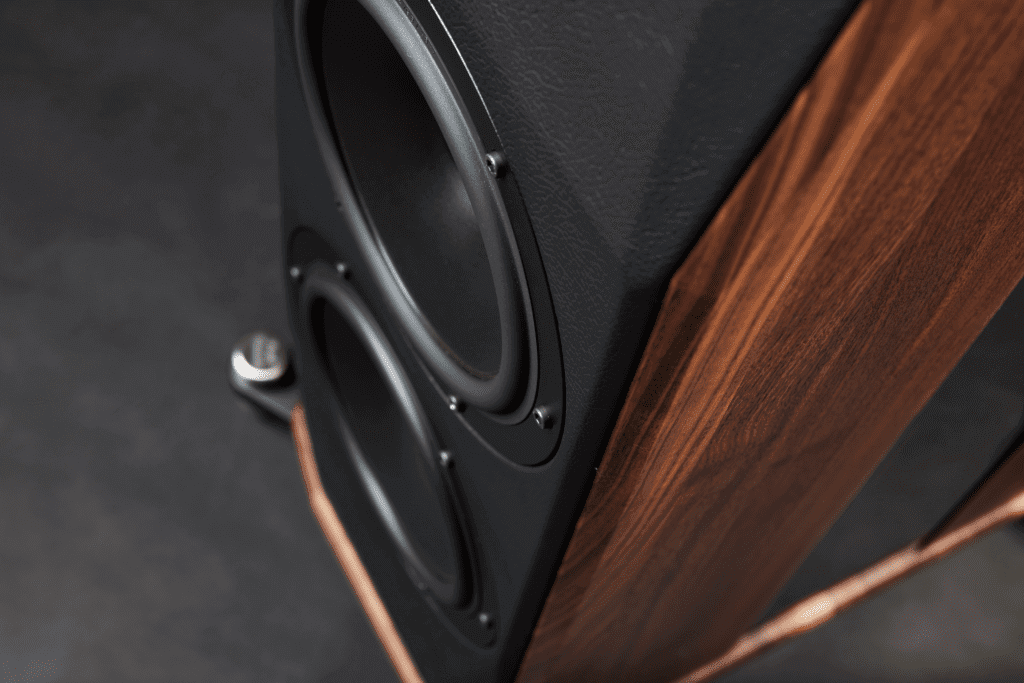 The cabinet, drivers and cross-over are significantly improved, and the speaker is now evenmore highly competitive among top High-End speakers worldwide. The El Diablo is a real statement speaker in every listening room, regarding esthetics and foremost sublime musical performance. Design and development process has had main priority to create the most balanced and natural reproduction at all listening levels. It plays the subtle orchestral strings in the same authentic way as it reproduces a full symphony orchestra or a hard rock band. The heavy and extremely well damped cabinet is equipped with a ported double bass configuration 
The special designed drivers in El Diablo are uncompromisingly reproducing all music from the highest tones to the lowest frequencies with uncompressed dynamic. The rigorous Peak cabinet construction yet again demonstrates its importance for realistic music reproduction.
The midrange is the most important driver rendering realistic and natural sound and the ElDiablo midrange is especially developed to ful fill one of Peaks primary virtues, making thespeaker disappear when listening to music. Through countless hours of listening, tweaking, and improving the 2021 midrange and separate cross-over, it now performs idealistically well together with the bass drivers and the tweeter, enhancing our goal to open the sound picture to the next level.
The Peak engineers have spent months with measurements and listening sessions to achieve a linear frequency response, optimizing the phase and transient response and level the impedance to perfection. The linear impedance is another true virtue of all Peak speak-ers. Linearity in the impedance cause an easy load for the amplifier and will have a positive effect in sound quality as the amplifier can show it ́s true and effortless potential. Peak has always put a lot of attention to this matter and constantly seek to endeavor for the perfect flat impedance curve. The El Diablo signifies 25 years of experience in speaker development of the highest quality. Our vision has always been: No compromises and cost not object to warrant this to our customers: Experience Reality!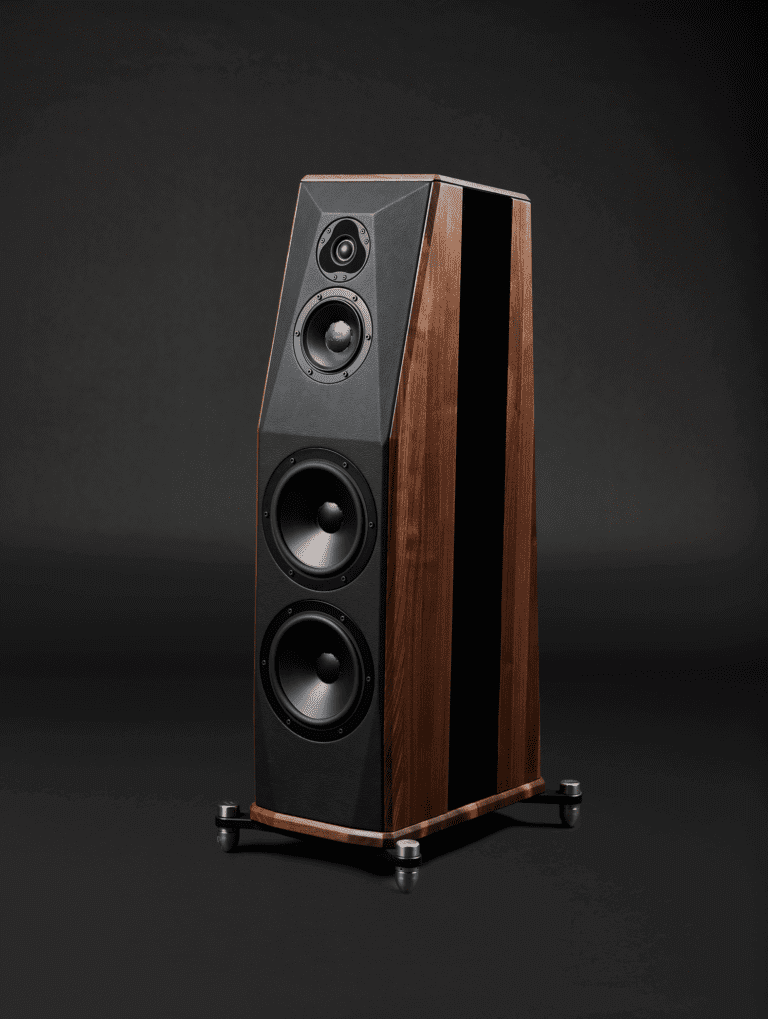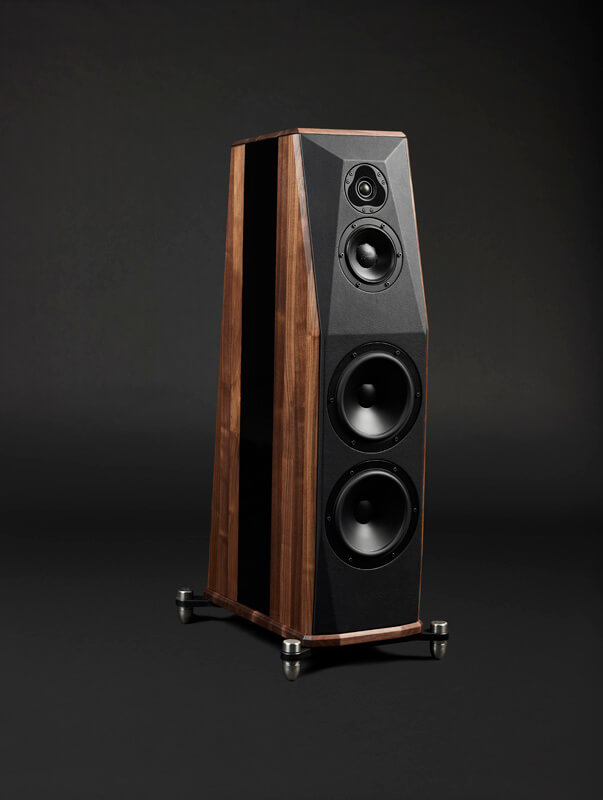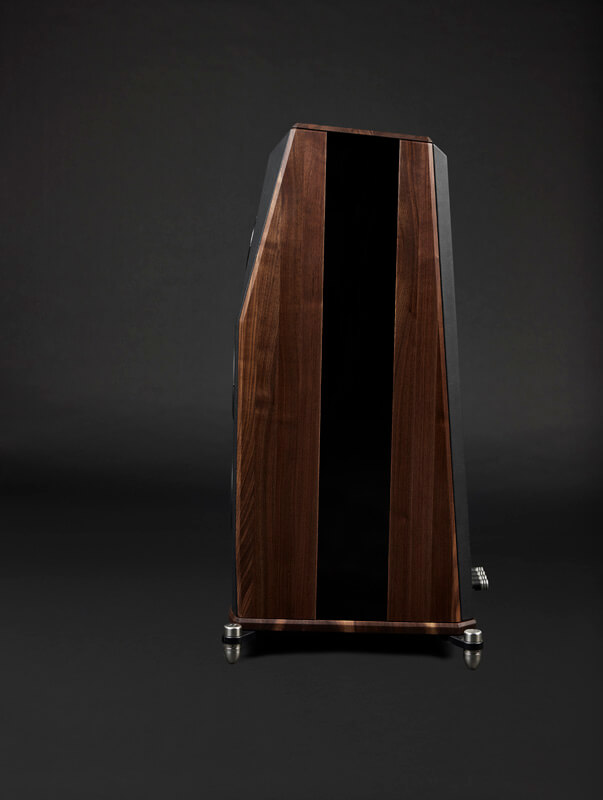 Design: 3-way porteddouble bass
Crossover Freq: 3.50 Hz./ 2400 Hz
Frequency range: 20–30.000 Hz
Sensitivity: 90dB @ 1 w. / 1 m.
Impedance: 5ohms+/-1 ohm, PLIC(Peak Linear Impedance Control)
Dimensions (H X W X D): 115X30X54cm
Weight: 90 kg each